Testimonials
What Clients Say About Us
" I am delighted to be a part of NEONVERSE. I had been looking for a space that could serve as both an office and a home for a long time, and NEONVERSE HOMEtels was the perfect fit. I have really liked the unique concept and am looking forward to moving into it. Thanks, NEON - NEON by Horizon Developers Team, for all the valuable inputs in making a correct decision. "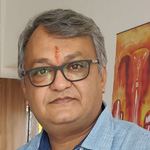 Manoj Kumar Gupta & Poonam Gupta
Neon
" NEON HOMEtel seamlessly fell in the sweet price bracket and spectacular location that we always wanted for ourselves. As the name suggests, we would highly recommend this modern concept with numerous innovative amenities to our friends & colleagues. "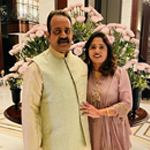 Manju singh and Sanjay Singh
Neon
" With an infinity pool, a state-of-the-art gym, and a rooftop lounge with breathtaking views of the city, | feel like I'm living in the lap of luxury. "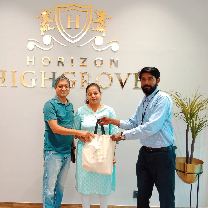 Bidesh Chitnis
Highgroves